Brand Overview
Commercial Brands
Laminate Flooring
You might not give your floors much thought -- until it comes time to replace them. Then you realize that there are many options out there. For busy families whose floors need to stand up to kids and pets, laminate flooring is a good option.
Laminate flooring has been a fashionable option in Europe for more than 20 years, and it's rapidly gaining popularity in the United States. The most common designs have a wood grain appearance; some are made to look like stone or marble. Laminates are designed to look good for many years with a minimum amount of maintenance.
Laminate flooring consists of four main components that are bonded together. A wear-resistant decorative surface made of resin-based melamine/aluminum oxide is bonded to a moisture resistant wood composition-based core. A balancing backing is bonded to the underside of the core. On the top is a clear cap sheet of aluminum oxide, which provides the protection and stain resistance. Since the resin-filled wear layer is so dense, it becomes extremely difficult to stain, scratch or burn.
Ease of installation is one factor that contributes to the popularity of laminate flooring. It uses a tongue and groove interlocking system, which can be installed over the top of an existing substrate. Plywood, concrete slab, sheet vinyl flooring, hardwood flooring or virtually any other basically flat hard surface is a suitable base for laminate.
Because installation is so simple, and because you can walk on your new floor immediately (no waiting for glue to dry), beautifying your home with new laminate flooring is truly a project you can do in a weekend.
Taking care of a laminate floor is even easier than installing it. To keep your floor looking like new and avoid scratches, simply vacuum or dust mop regularly to remove loose dirt or grit. Glides or cushioned bottom protectors under chairs and table legs also help prevent possible scratching, and floor mats at all outside doorways keep dirt from coming inside.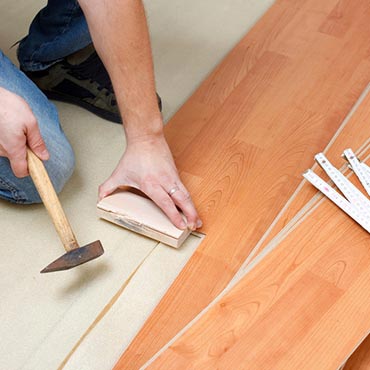 Education Links
Learn More
At Interior Floors LLC we believe an educated consumer is our best customer.
Featured Articles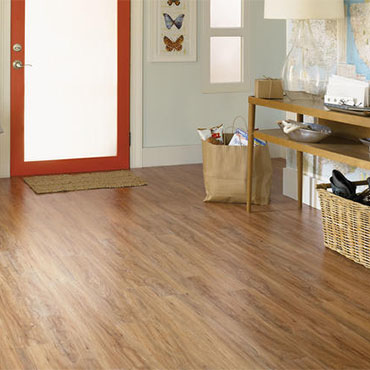 Tarkett Laminate Flooring
With a wide range of stylish, environmental materials available, you can get home design that's polished and visually stunning, while improving the health of your home—and the Earth.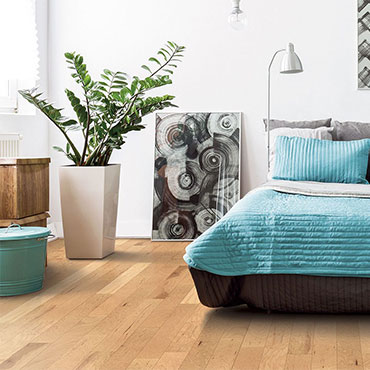 Pergo® Laminate Flooring
When it is time to show your floor some maintenance TLC, there's no reason to stress! These 5 professional tips from PERGO will help make sure your floors look as great as the day they were installed and stay beautiful for years to come.
Professional Laminate Care Tips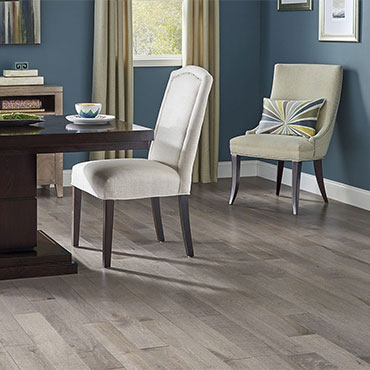 Pergo® Laminate Flooring
Kitchen floors have taken many forms over the years to address the challenges of the space, including a high frequency of spills and wear due to high traffic. One of the more typical flooring types perfectly suited for modern kitchens is laminate.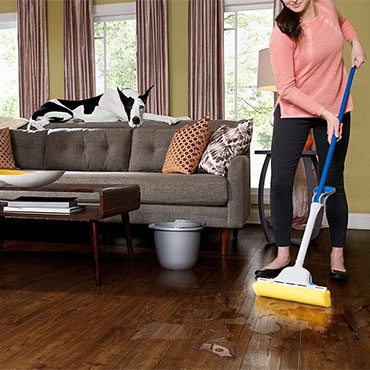 Pergo® Laminate Flooring
There are so many reasons why we love our pets. They're cute, obviously. They're genuinely excited to see us whenever we walk in the door. Even cats, believe it or not. For most of us they feel like a good friend or additional member of the family. That being said, there is one little reason we sometimes find it hard to love them. To put it delicately… accidents happen.